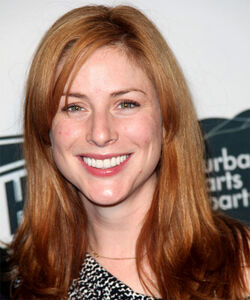 Diane Neal (born November 17, 1976) is an American actress best known for her role as Casey Novak on Law & Order: Special Victims Unit, which she played from 2003 to 2008, then reprised her role from 2011 to 2012. She is also well known as Special Agent Abigail Borin on on NCIS from season 7 to present, she is a Coast Guard Investigative Special Agent. Neal appeared in 3 episodes of NCIS: New Orleans, namely The Abyss, The Walking Dead and Rock-A-Bye Baby [1].
Neal complained about workplace safety on her twitter account which annoyed some NCIS producers. She may thus unlikely appear on any future NCIS or NCIS: New Orleans episodes. [2]
Both Neal and BD Wong where the regular cast of Law & Order: SVU.
References
Edit