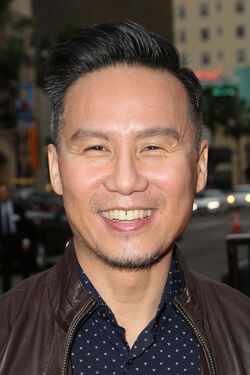 Bradley Darryl "BD" Wong (born October 24, 1960) is an American actor. He won a Tony Award for his performance as Song Liling in M. Butterfly. He has also played Dr. George Huang on Law & Order: Special Victims Unit, Father Ray Mukada on Oz, Dr. John Lee on Awake, Henry Wu in the first Jurassic Park film, Jurassic World, and Ngawang Jigme in the movie Seven Years in Tibet. He has also done voice-over work and stage acting.
On December 7, BD posted a Twitter update indicating that he would be staring in an upcoming NCIS: New Orleans episode. The update showed him in a Naval "Khaki" uniform with Lieutenant Commander Oak Leaves.[1] On December 10, Diane Neal who will play CGIS Special Agent Abigail Borin, retweeted a tweet from Wong with her kissing him.[2]. They will appear in the episode The Walking Dead with Wong appearing as Lieutenant Commander Dr. Gabriel Lin.[3]
Both Wong and Diane Neal where the regular cast of Law & Order: SVU.
References
Edit